MailChimp
If you use MailChimp to send e-mails, Improvely can automatically track the clicks from your mails all the way to the signups or purchases on your website.
First, make sure you have enabled Google Analytics URL Builder Compatibility in your Improvely Project Settings page —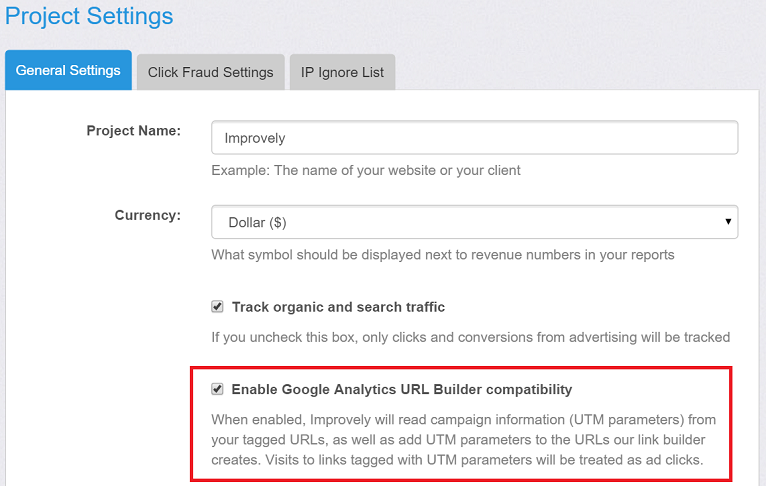 Second, whenever creating a campaign or automation in MailChimp, navigate to the Setup step and check off the Google Analytics link tracking setting —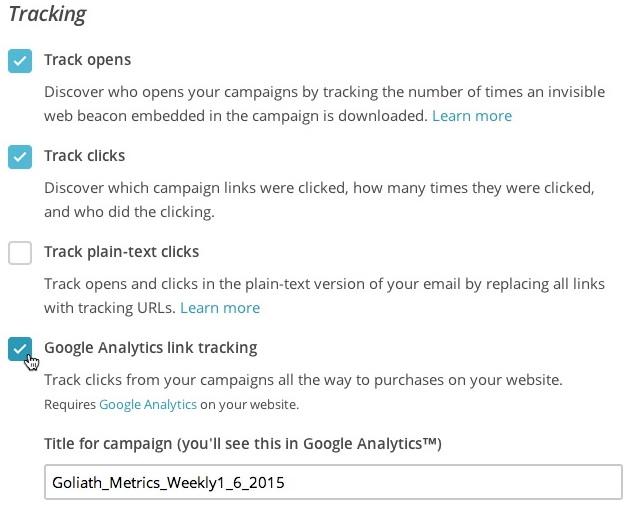 MailChimp will add a campaign name to all the e-mails in your campaign or automation. You'll find those campaigns in your Improvely Ad Traffic report with all the clicks and conversions each has generated for you.

---
More from this category