Track, Test and Optimize Your Online Marketing
Join Over 7,000 Marketers Using Improvely to Track Results and Detect Fraud
Try Improvely For Free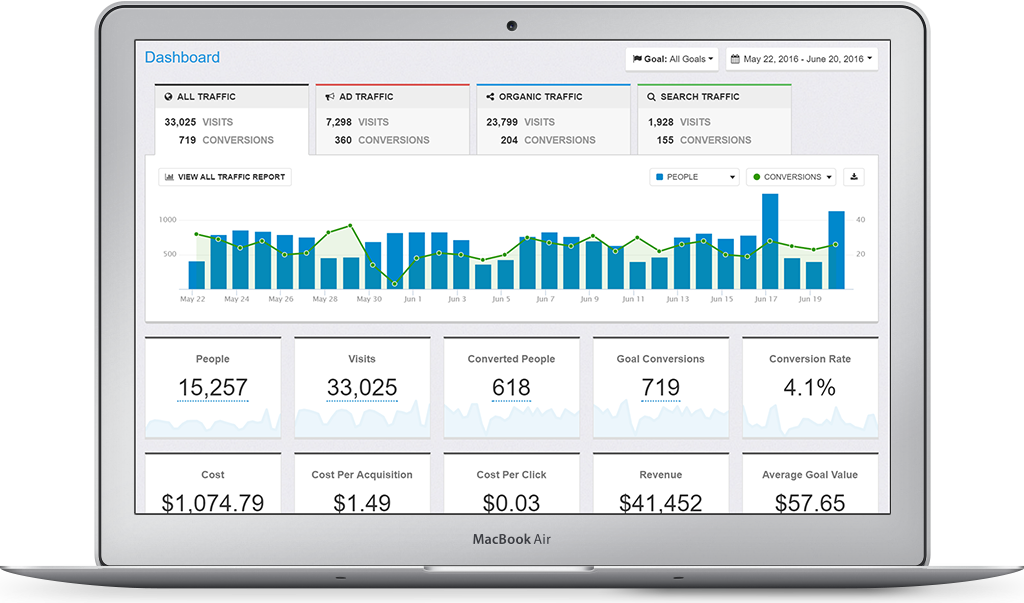 Built To Optimize Your Marketing
Improvely identifies the source of every signup and sale, whether it's from a marketing campaign or any other channel.
Learn More →
Built-In Click Fraud Monitoring
Our monitoring systems inspect every click for signs of suspicious activity. Get alerted to potential click fraud instantly, then take action to protect your advertising budget.
Learn More →
Meet Your Best Customers
Improvely shows you the real people using your site with an automatically created activity profile for each visitor. Get to know your most valuable customers so you can find more of them.
Learn More →
Work With Your Team & Your Clients
Work alone, with a team, or with your clients — Improvely has team logins, custom-branded client reports, export tools and everything else your organization needs.
Learn More →