Powerful Tracking Tools for Affiliate Marketers
Track the source of every affiliate commission, even without a tracking pixel

Track Commission Sources
Improvely will show you exactly which of your ad campaigns and landing pages are generating commissions for you. You'll see which keywords, search terms and referring links led to each lead or sale — automatically, without creating separate referral links for every keyword you bid on.
Protect Your Ads & Keyword Lists
Improvely protects you from affiliate managers stealing your traffic and keyword lists. Even if you direct link ads to your referral URL, Improvely can strip the referrer to protect your information from being sent to the affiliate site or network.
Cloak Your Affiliate Links
Hide the destination of your links from your site visitors by enabling Improvely's link cloaking feature. You can control what URL is shown in the address bar and what text is shown in the title bar of the window.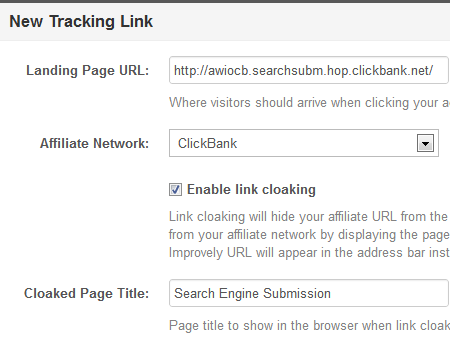 Integrate with dozens of affiliate networks & programs
Improvely works with any affiliate program that supports tracking pixels or subid parameters. That's 95% of the major affiliate networks and most affiliate program software. If your network doesn't let you place a tracking pixel, just upload an exported commission report to Improvely.
Commission Junction
ClickBank
ShareASale
ClickBooth
Affiliate Future
Affiliate Window
TradeDoubler
And many more...
Sign Up Now
Track your marketing & boost your conversion rates — start today with a 14-day free trial