How can I delete unwanted visits or conversions?
You can delete any visit or conversion you don't want included in your reports.
To do so, open any report and click on the number in the visits or conversions column. This will bring you to a detailed timeline of those items.
Hover your mouse over the colored link or shopping cart icon to the left of the item, and it will turn into a trash can icon you can click to permanently delete that information.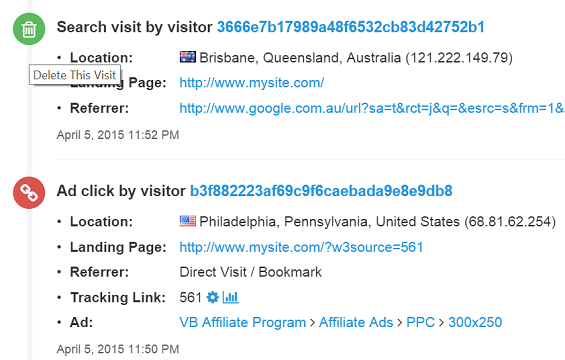 The same can be done from any profile in the People Explorer, or from your Real-Time Spy tool.
You can delete all of the visits and conversions in a project by resetting or deleting the project.
---
More from this category