How do I find all activity from a specific IP address?
Improvely records the IP address of every single visit to your website. You can view these IP addresses by clicking on the number of visits in any report to view a detailed list.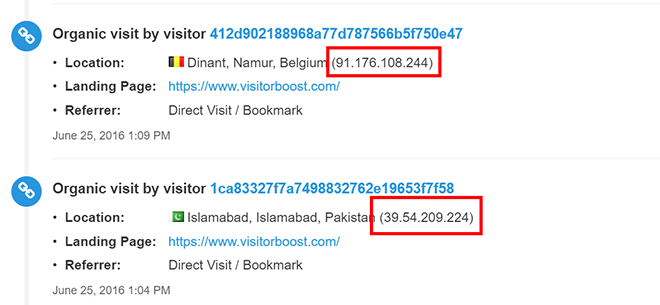 You can locate all visits and conversions associated with a specific IP address using the People Explorer. Click on People Explorer in the left-hand menu to access it.
Enter the IP address you want to locate in the search box, then click the magnifying glass icon to search.

You will receive a list of people who have visited your site from the IP address you entered. You can click on their ID to view their profile, which will show all their visits and conversions.
---
More from this category