Creating Tracking Links
You should use Improvely tracking links wherever you market your website online. Every PPC ad, social media post, banner ad and e-mail should have a unique tracking link. These links identify visits as coming from an advertising source instead of an organic source, let Improvely track your advertising costs so that it can compute metrics like profit and return on investment, and monitor your ad clicks for signs of click fraud.
You can create these tracking links by clicking New Tracking Link in the Tools menu.
Tracking link tips:
You can create a split test by providing multiple landing page URLs. Click the Add Another Landing Page button to the right of the form to add more text boxes to enter your landing page URLs. Improvely will automatically split the clicks to your link between your different landing pages. You can view the results to see which landing page performed better by viewing an Ad Traffic Report and selecting the Landing Pages tab.
You can use the source, medium and content boxes to create sub-groups within a marketing campaign. Then you can segment or filter your Ad Traffic Report by these groups to compare the performance of different ad groups and ads in your campaign.
After creating the tracking link, you can click the Clone Link button to start creating another in the same campaign. The form will be pre-filled with the same values as the link you just created.
After you fill out the form, you are given the URL of your new tracking link. You should use this when linking your ad to your website. Below is an example showing how to use an Improvely tracking link with a Google AdWords ad: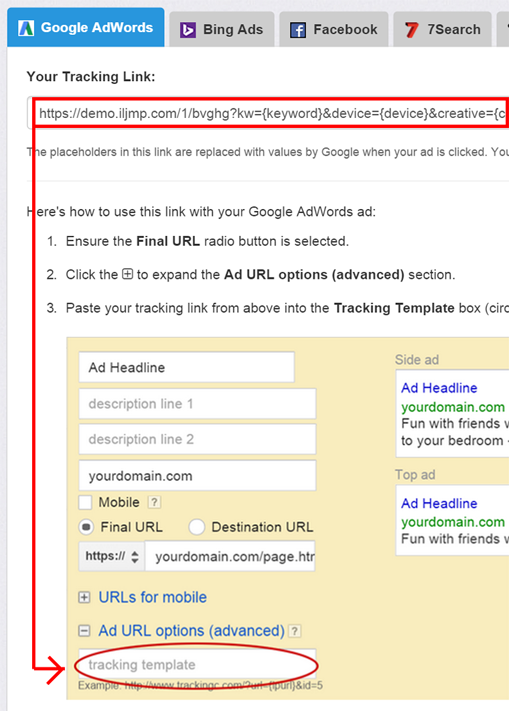 ---
More from this category