Dan Grossman, September 28, 2012
---
New

Archive Click Fraud Alerts

You can now keep track of which click fraud alerts you've already read and requested refunds for by archiving them. Simply check the box next to each alert you want to archive and press the Archive Selected Alerts button to move them from the New Alerts to Archived Alerts page.
New

Prepare Combined Reports

To make reporting suspected click fraud to your advertising networks easier, you can now automatically prepare a combined report from multiple fraud alerts. Check the box next to each alert you want to include and click the Prepare Report button. You'll be sent a text file with all the details needed to investigate the multiple click fraud incidents Improvely alerted you to.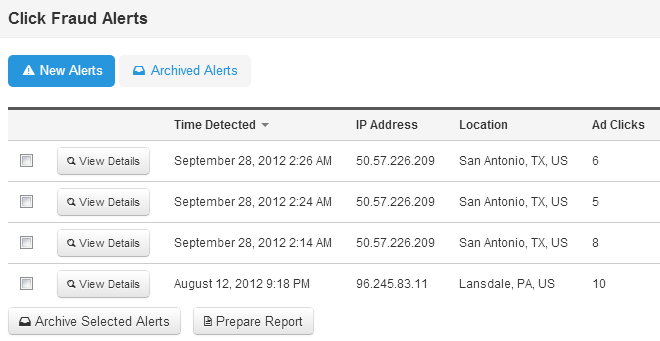 ---